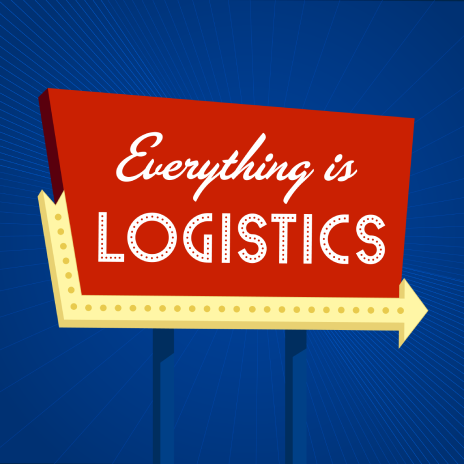 In this episode of "Everything is Logistics host Blythe Brumleve welcomes CEO of Scale Logistics, Shay Lynn Dixon, to discuss using social media to grow your brokerage business and personal media brand.
They chat about their personal histories in the logistics industry and how they got to where they are today. Dixon shares how she started in the industry and how her previous job taught her the basic skill set that she needed for her current business. The episode emphasizes the importance of leveraging social media to build a brand and connect with potential clients.
WHAT YOU'LL LEARN
The listener will learn about using social media to grow a brokerage business and personal brand, the importance of structuring a business from the beginning, the benefits of staying within a niche, and the challenges of shifting away from it. They will also learn about the founding of Scale Logistics, the speaker's passion for the aerospace industry, and their approach to social media and content marketing. The episode also discusses the importance of building relationships in business, following up with contacts, and using AI tools for writing and fact-checking. Additionally, the episode covers the accuracy of various statements related to shipping aerospace parts, the benefits of using freight forwarding services, and the Freight Broker community.
LINKS:
———————————————
THANK YOU TO OUR SPONSORS!
At SPI Logistics they have industry-leading technology, systems, and back-office support to help you succeed. Learn more about SPI's freight agent program here. Make sure to let them know we sent you!
Digital Dispatch helps you speak confidently about ROI with a website built for your customers, prospects, and employees. With plans starting as low as $90/month, learn how you can take your website from good to great by visiting Digital Dispatch.
———————————————

ABOUT THE PODCAST:

Everything is Logistics is a podcast for the thinkers in freight. Follow the podcast to never miss an episode.
Follow EIL host Blythe Brumleve on social: Twitter | LinkedIn| Instagram| TikTok| YouTube