Brief overview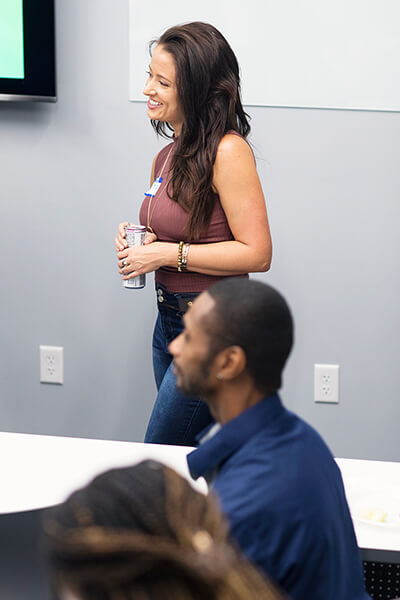 The majority of the industry now has worked from home in some capacity. Which means the majority of our workforce has access to the exact tools needed to start their own video and podcast marketing for their company.
Using the tools we already have, we're going to teach you how to start up your biggest marketing asset: A videocast. In this course we'll cover:
A detailed list of the equipment you need to start a videocast
The best (and practical) recording locations
Showing confidence on camera
Editing methods for your show
Expected costs
Hosting and publishing your show
Distribution techniques after the show is live
Benefits
Optimized learning that fits into your busy schedule
You could spend weeks researching logistics marketing training on YouTube and then HOPE you've been given some solid advice. Or you could take one of our courses that can be completed in under an hour so you can upskill quickly and implement what you've learned— faster.
Improve your workflows
Don't waste time trying to figure out how to format a Linkedin post or researching what to include in your sales landing page, use our data-driven examples and templates to help your brand convert visitors into leads and leads into customers.
Make education a priority
Remote learning is here to stay. Whether this is for you or your team, you'll be able to track individual progress and continuously upskill as new courses are added every month.
Courses taught from experience
Unlike other companies, we teach you based on years of experience. So you know what digital marketing tactics are the most effective while helping you avoid those outdated strategies that are a waste of time.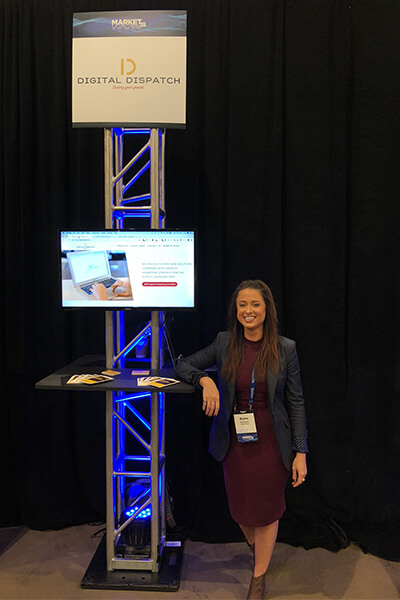 What You Get
After you complete the checkout process, you'll have instant and unlimited access to your course taught by experienced industry experts.
Each course contains a unique login where you can access the course to learn on the go and on-demand.
Mark lessons within the course as complete so you never forget where you left off.
Courses are short enough where the lessons can be watched in half a day's time or as your schedule allows.
Once you finish up the course, you're awarded a certificate of completion to prove to the boss (or yourself!) that digital wins like these are essential in saving the company a lot of time and money down the road.
All of our courses are taught based on more than a decade of logistics marketing and digital media experience. Skip the fluff and finally gain the clarity you need!
FAQ's
Who are these courses built for?
DigiU, short for Digi University, is built for the overwhelmed marketing and sales departments, executives looking to upskill, and the entrepreneurs wearing a lot of hats. You can purchase one membership for yourself or a handful of seats for your team or department. Each user will have their own ID where they can track their progress course by course—sitewide..
Where and how do I sign up?
To gain access to the courses of your preference, simply add them to your shopping cart and complete the checkout process. We don't require a credit/debit card for any free product–but the checkout process does create the required account you'll need to take and track your own course progress.
Where do I manage my account?
You'll manage your Digital Dispatch account along with your courses using the same email address.
Simply use our login page
to access your account if you're already created it.
Can I sign up more than one person?
Yes! We have added a "multiple seats" option to the checkout process and after your purchase is completed, you'll be given a code for your team to redeem during checkout and sign up as needed. This will allow your team members the flexibility to train at their own pace and record their certifications/quizzes that are personalized to their own account.
What happens after I sign up?
After you sign up, you'll have immediate access to all of the available courses. You can take them all in a day or space them out as your time allows. They're also available on-the-go should you want to get a quick lesson in during your morning coffee, a road trip, or while another device is being used.
What happens after I complete a course?
Each course is different but everyone who completes a course will receive a printable and personalized certificate showing off that they completed all of the lessons within that specific course. Additional options include testing your knowledge via quizzes, downloading our templates/guides to reference later on, and speed up your workflows. You can also retake any of the lessons within a course should you ever want a refresher on a specific topic.
When are new courses added to the website? What's coming soon?
New courses, workbooks, and templates are added on a regular basis with new topics ranging from Setting Up Your Website in a Week, Podcasting 101, Lead Generation, Recruiting Strategies, and more.
What if I'm not happy with the experience?
Every annual All-Access Pass purchase has a 30-day money-back guarantee. All single download purchases, please reach out to
[email protected]
along with your order number so we can best address the situation.
Where can I send my questions and feedback?
All Access Pass members will be able to ask any specific questions they may have. When we formalize the season schedule, be sure to check your email inbox for the monthly private Zoom meetings where we'll answer these questions on the private show only available to members.
If you're looking to submit feedback, we have a private page on the website where any user
can submit their feedback publically or anonymously—whichever
you prefer.
Price
100% purchase guarantee

Created by experienced freight pro's

Instant access and on-demand

Get stuff done faster with our proven workflows