Your back-pocket CMO
Helping the one-person marketing team flourish
When you're in the trenches of day-to-day business, it can be challenging to stay on top of the latest creative strategy. Digital Dispatch eases this burden with proven workflows, industry-leading templates, and educational resources to fit your busy schedule.
Products + Services + Resources
How We Help
Making sense of modern-day digital media strategies so you don't have to spend hours on YouTube figuring out what all these acronyms mean.
Templates, courses, products, and workbooks built by experienced digital pros who know your freight marketing frustrations.

For growing companies who need something a little more custom and don't want to waste time explaining to an intern what a reefer is.

Podcasts, videos, and insight from deep within the freight marketing trenches to help you shorten sales cycles and amplify brand awareness.
We keep up with the latest so you don't have to.
Join the Education Generation
Helping logistics companies save time, shorten sales cycles, and stand out from their competition with digital marketing tips and resources.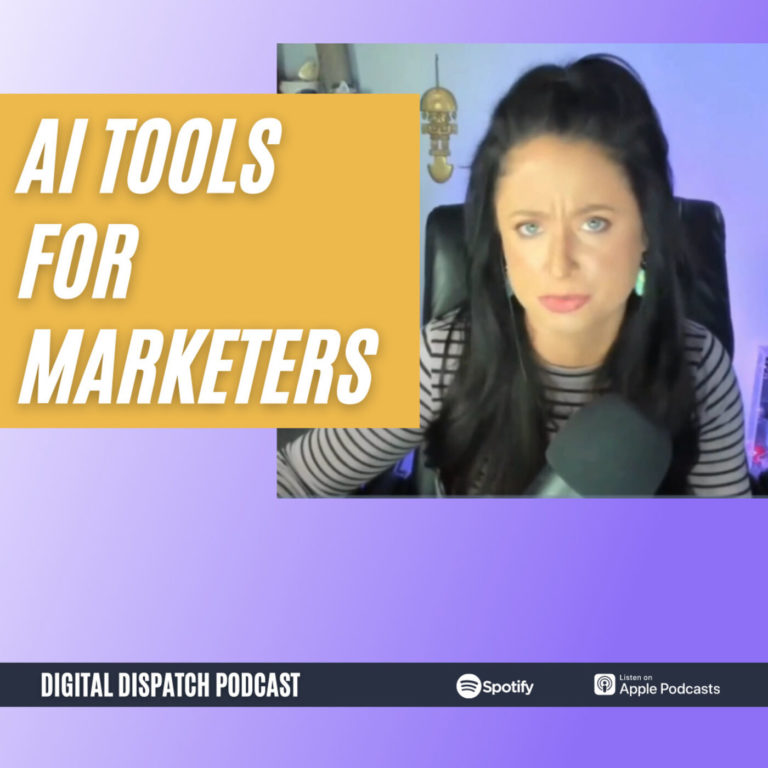 Countless companies in freight have a one-person marketing team. And that lonely marketer probably has other roles on top of handling an increasingly demanding digital world. But what if I told you that there are AI tools that exist ~today~ that can help the one-person marketer get back hours in their workday? We're talking about copy writing tools to help with everything from social media captions to blog posts. Video personas powered by AI that will be your on-camera talent when no one else in the office wants to. And another tool that can take one video and turn it into dozens of pieces of social media content–all without the need of a video editor. It's a brave new world for us lonely marketers with AI tools like the ones I'm going to mention on today's show so I hope y'all take some time to give them a demo after listening to this episode. Check out these shows next: A very beginners look into the metaverseUsing AI in MarketingHow AI is helping freight brokers manage capacityUsing cloud computing to solve supply chain problems with Microsoft
read more