Latest Shows
Host Blythe Brumleve covers stories from the logistics pros who are in the trenches of daily marketing, sales, and building a business. From these insights you'll learn how to craft a better story of your own, market the hell out of it, and generate ROI because of it.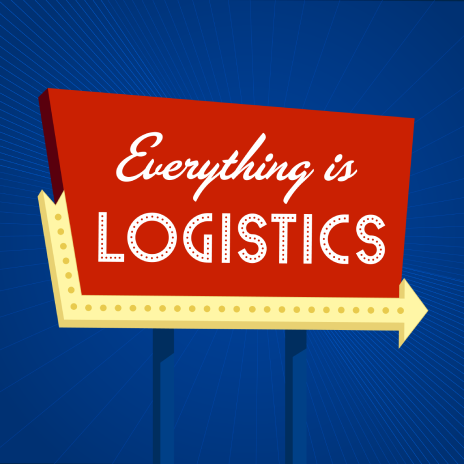 In this episode,  Blythe Brumleve was invited on the show Joz Bytes. Hosted by Chris Joslyn of CJ Solutions Group and iLevel Logistics, we get into a great discussion on how similar sports marketing and logistics marketing have become and what ultimately led Blythe to...
View Episode
Submit Your Question or Story Idea
Got a marketing/sales question you need answered? Or have an interesting story to share? Submit it here and it could be featured on a future show!
We can help with:
Marketing Operations

Website Auditing/Planning

Content Marketing

Digital Sales Strategy
Digital Dispatch Podcast
Listener Reviews
YayaLoveFm,12/06/2020

Learned so much!

New to this world and so happy I found a podcast that can help me learn more about this industry. Blyth really knows what she's talking about! Thank you for sharing your knowledge

ThunderTreats,12/06/2020

Unparalleled Passion!

Blythe has proven time and again that her passion for marketing, logistics and website development is second to absolutely no one. I'm glad she created this platform to pull back the curtain a little bit. Looking forward to the new episodes!

MCSamaVII,12/06/2020

A baller host with great insight

Glad to hear that Blythe is launching ANOTHER podcast! Looking forward to listening to one of the best minds in the business!

Talon282,12/05/2020

Informative

Very smart women and has plenty on of experience to share to help other , u can hear this in the way she speaks on these podcast

Juiceboy85or7,12/05/2020

Great show

Love hearing how things work. This podcast is one to subscribe to if you want to learn and grow. Thanks for the content Blythe!

GuysGirlbb,12/05/2020

Long time in the making

I've been a podcaster since 2014 and starting this new venture was still nerve racking and challenging but ultimately has been so rewarding! I hope you all will follow me on this logistics journey for an industry that is so important to our daily lives.

Baitdog78,12/05/2020

Great show

Fantastic podcast and very informative

vbrumleve,12/05/2020

Knows her business

Blythe goes above and beyond to make sure she has the most current information available to help give you a great experience riding through logistics!

nasvsjay,11/04/2020

One of the best voices in logistic marketing

Blythe is no stranger to the world of logistics, marketing, or the web in general. Glad to see her launch a new show with more focus on interviews and sharing her professional experience