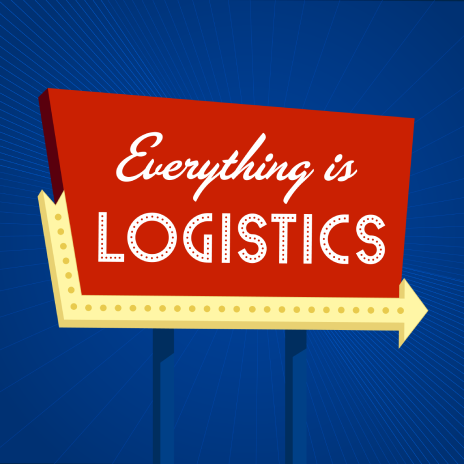 In this episode of "Everything is Logistics," host Blythe Brumleve and guest Grace Sharkey discuss various topics related to freight and technology. They cover AI's dominating presence in the news, recent layoffs in the freight industry, and the possibility of TikTok getting banned.
LINKS: 
TIME STAMPS: 
[00:01:42] AI advancements dominating industry.
[00:03:54] The marketing strategy of AI.
[00:07:25] AI and Data-driven decision making.
[00:12:24] Repurposing old content.
[00:18:31] Revolutionizing movie-making with AI.
[00:19:37] AI in content creation.
[00:26:36] Layoffs in the freight industry.
[00:28:35] Over hiring and job economy.
[00:33:13] Layoffs in the tech industry.
[00:39:20] TikTok's Chinese spyware controversy.
[00:41:23] TikTok's use in China.
[00:44:33] The power of technology.
[00:48:28] Mindless phone usage.
———————————————
THANK YOU TO OUR SPONSORS!
At SPI Logistics they have industry-leading technology, systems, and back-office support to help you succeed. Learn more about SPI's freight agent program here. Make sure to let them know we sent you!
Digital Dispatch helps you speak confidently about ROI with a website built for your customers, prospects, and employees. With plans starting as low as $90/month, learn how you can take your website from good to great by visiting Digital Dispatch.
———————————————

ABOUT THE PODCAST:

Everything is Logistics is a podcast for the thinkers in freight. Subscribe to our newsletter to never miss an episode.
Follow EIL host Blythe Brumleve on social: Twitter | LinkedIn| Instagram| TikTok| YouTube