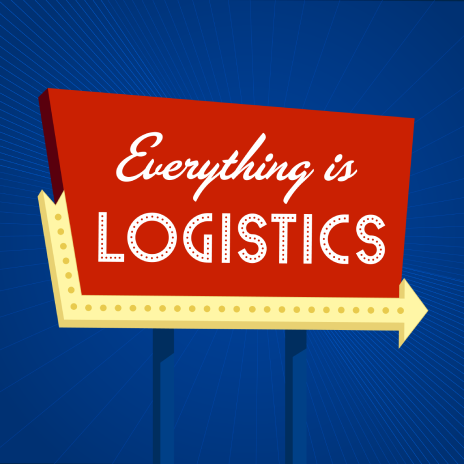 "Youth and enthusiasm is probably what got me started on it."
That's a quote by the CEO of Tai Software "Mitch" Mitchell when asked how someone wakes up one day and decides to build a TMS for freight brokerages.
But after years in logistics and a background in computer science,  he was the perfect person to do it. Today he joins the show to talk all about it.
QUOTABLES:
1. "Youth and enthusiasm is probably what got me started on it."
2. "You got to balance the two and make sure that you have both a really strong technical skill set as well as really specific industry knowledge."
3. "And if you're going to tackle TMS, those two components have to go together."
4. "You know, sometimes we lose sight of what the technology is supposed to be doing and who it's supposed to be helping."
5. "You can't just build it and then use it forever. You have to continually invest in technology."
LINKS: 
TIMESTAMPS:

00:05:10 Invest in technology continually.
00:10:43 Embrace brokers to add value.
00:15:27 Automate freight management tasks.
00:20:30 Focus on profitable customers.
00:26:43 Quick, painless TMS switch.
00:27:09 Efficient onboarding process saves time.
00:34:59 Streamline communication with customers.
00:38:19 Improve freight broker efficiency.
———————————————
THANK YOU TO OUR SPONSORS!
At SPI Logistics they have industry-leading technology, systems, and back-office support to help you succeed. Learn more about SPI's freight agent program here. Make sure to let them know we sent you!
Digital Dispatch helps you speak confidently about ROI with a website built for your customers, prospects, and employees. With plans starting as low as $90/month, learn how you can take your website from good to great by visiting Digital Dispatch.
———————————————

ABOUT THE PODCAST:

Everything is Logistics is a podcast for the thinkers in freight. Subscribe to our newsletter to never miss an episode.
Follow EIL host Blythe Brumleve on social: Twitter | LinkedIn| Instagram| TikTok| YouTube