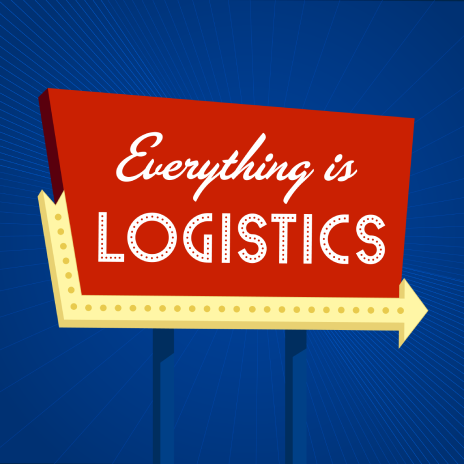 Blythe Brumleve welcomes Joe Lynch, host of The Logistics of Logistics podcast, to discuss the state of podcasting in the freight industry. They talk about the growing popularity of podcasts in the logistics industry and how podcasting can be a helpful tool for professionals to stay up-to-date on industry trends and insights. They also discuss the challenges of starting and maintaining a podcast and offer tips for success. Overall, it's a lively conversation between two industry veterans who are passionate about sharing knowledge and creating engaging content for their audiences.
WHAT YOU'LL LEARN:
The listener will learn about the state of podcasting in the freight industry, Joe's career journey from the automotive industry to the logistics industry, and the challenges and benefits of podcasting as a marketing tool. They will also hear about the importance of building relationships and engagement in podcasting, the challenges of creating YouTube content, and the potential convergence between YouTube and podcasting.
LINKS:
TIMESTAMPS:
[00:01:48] Joe's career background.
[00:03:51] Starting a successful blog.
[00:07:57] Podcasting during COVID lockdown.
[00:10:54] High Failure Rate of Podcasts.
[00:15:50] Picking podcast guests.
[00:17:09] Evergreen content strategy.
[00:23:14] Listener-funded podcasts.
[00:24:49] Sponsored content authenticity.
[00:28:39] How to make a bad podcast.
[00:32:45] Successful entrepreneurs from humble beginnings.
[00:36:05] Starting a Podcast.
[00:38:12] The challenges of podcasting.
[00:41:33] Collaborating with sponsors.
[00:47:46] Podcasting and YouTube convergence.
[00:48:23] Creating YouTube-friendly content.
[00:52:32] The future of TikTok.
[00:55:57] Trucking industry job improvement.
[01:00:11] Podcasting and community building.
[01:02:54] Warehousing company turnover.
———————————————
THANK YOU TO OUR SPONSORS!
At SPI Logistics they have industry-leading technology, systems, and back-office support to help you succeed. Learn more about SPI's freight agent program here. Make sure to let them know we sent you!
Digital Dispatch helps you speak confidently about ROI with a website built for your customers, prospects, and employees. With plans starting as low as $90/month, learn how you can take your website from good to great by visiting Digital Dispatch.
———————————————

ABOUT THE PODCAST:

Everything is Logistics is a podcast for the thinkers in freight. Follow the podcast to never miss an episode.
Follow EIL host Blythe Brumleve on social: Twitter | LinkedIn| Instagram| TikTok| YouTube