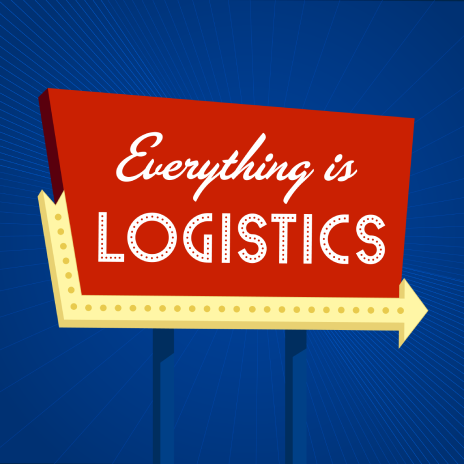 In today's episode, we're focusing on content and how it's been used in the freight industry to sell a variety of products and services. For years, content felt like an afterthought and not the primary communication it is today therefore the perfect guest to speak on this evolution is none other than Tim Dooner, host and producer of WHAT THE TRUCK?!?
Episode Timestamps:
01:01 – Seeing The Opportunity Evolve into Creating Content
05:08 – Freightwaves Above Other Competitors' Current Media Space
07:53 – A Way That A Guest Can Standout
10:15 – Back The Truck Up
13:27 – Biggest Mistake For Marketers
14:17 – Doing Content By Yourself
17:41 – Balancing Conversation 
21:31 – A Dream Interview 
23:36 – Getting Bandwidth Back  To Have A Great Show
26:39 – Another Part of Contents To Dive In
29:16 – Revamping Strategy
32:50 – Utilizing TikTok
37:10 – Advice For Sharing Your Voice
45:13 – Preparing For Upcoming  Event 
Quotes:
"Nothing's overnight; everything is a grind. And that's the first thing anyone should know before you get into creating content, this is a grind, and it can be very unrewarding. And often, you have to push yourself through it and get there."
"Podcasting is very intimate. I take my podcasts with me to the grocery store, and I take them to the gym or in the shower. It's a much different medium."
"It's easier for many folks to start with a partner, and we can bounce those ideas off and find a good group. I don't know that I ever would have started making content online if I didn't have a co-host."
Links and Resources:
If you want to check out Back The Truck Up, visit: https://backthetruckup.com/
Click the follow button to watch episodes of  WHAT THE TRUCK?!? Podcast.
Find Dooner on Linkedin and Twitter
You can check out Blythe on https://everythingislogistics.com/ or follow her directly on her socials: