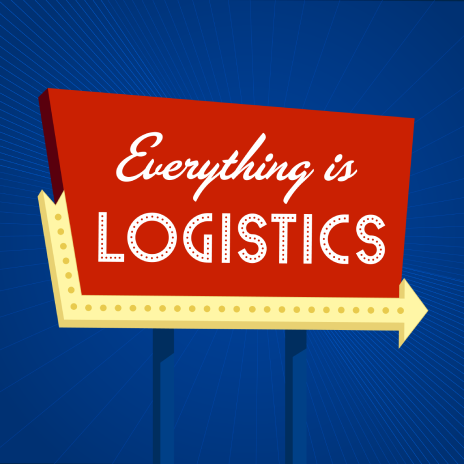 In today's show, we're diving into two big topics: the art of the warm sell and quick website wins.
The art of the warm sell is pulled from our weekly appearance on Freightwaves Now and covers how social media can be a digital handshake that pays off at in-person events. Then we get into some quick website wins that I'd estimate 90% of the freight industry is missing from their respective sites.
———————————————–
THANK YOU TO OUR SPONSORS!
At SPI Logistics they have industry-leading technology, systems, and back-office support to help you succeed. Learn more about SPI's freight agent program here. Make sure to let them know we sent you!
Digital Dispatch helps you speak confidently about ROI with a website built for your customers, prospects, and employees. With plans starting as low as $90/month, learn how you can take your website from good to great by visiting Digital Dispatch.
———————————————–

ABOUT THE PODCAST:

Everything is Logistics is a podcast for the thinkers in freight. Subscribe to our newsletter to never miss an episode.
Follow EIL host Blythe Brumleve on social: Twitter | LinkedIn| Instagram| TikTok| YouTube