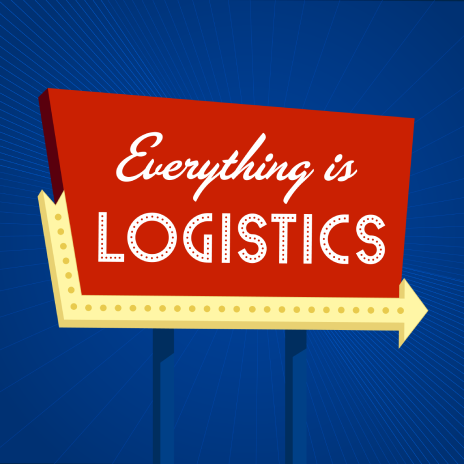 Recording live from Vancouver, SPI freight agent Steve Burroughs joins the show to discuss the challenges and perks of working with family. Steve shares how he and his wife started working together and eventually brought on their children and daughter-in-law to work for their company. He admits that working with family can be difficult and requires many humbling lessons, but emphasizes the positive benefits of the family dynamic in the workplace.

Connect with Steve on Linkedin

WHAT YOU'LL LEARN:

The listener will learn about a family-owned freight brokerage business, including their unique family dynamic, experience in the industry, and approach to running their business with integrity and honesty. The episode also discusses the capabilities of SPI Logistics to support freight brokers with technology and back-office support, as well as the importance of trust and authenticity in the freight industry.

TIMESTAMPS:

[00:01:11] Working with family.
[00:03:17] Diverse experience in the transportation industry.
[00:08:56] Empathy in the freight industry.
[00:09:55] Freight brokerages and technology.
[00:13:19] Switching companies and loyalty.
[00:16:23] Business technology stack.
[00:23:56] Multi-generational business growth.
[00:28:32] Working remotely with Zoom.
[00:32:48] Preparing for the future.

QUOTABLES: 
00:02:27 - "I mean, we're family and the business will not come ahead of the family because the minute that it does, I'll shut the business down."
00:05:42 - "$200 a week was life-altering for us."
00:08:32 - "We do everything with integrity."
00:10:30 - "They wanted to go home or they wanted to stop and see a girlfriend."
00:12:39 - "You won't get him."
00:16:19 - "and a lot of things we didn't know we were looking for in SPI."
00:17:29 - "SPI has tailored our needs into the program. So and we'll ask for something and I'll say, hey, this will make our lives better. This will make our business faster. OK, well, we'll make it happen. And they do. And so that has made all the difference in our business."
00:20:30 - "And I'm not going to have to work as hard to do that."
00:24:40 - "It is our competitive advantage."
00:27:22 - "I never want to be thought of as a kitchen table broker."
00:29:38 - "Yeah. How I can take more time off."
00:33:17 - "You guys have a very powerful story to tell working on all different sides of the business."
---------------------------------------------

THANK YOU TO OUR SPONSORS!

At SPI Logistics they have industry-leading technology, systems, and back-office support to help you succeed. Learn more about SPI's freight agent program here. Make sure to let them know we sent you!


Digital Dispatch helps you speak confidently about ROI with a website built for your customers, prospects, and employees. With plans starting as low as $90/month, learn how you can take your website from good to great by visiting Digital Dispatch.
---------------------------------------------

ABOUT THE PODCAST:

Everything is Logistics is a podcast for the thinkers in freight. Follow the podcast to never miss an episode.

Follow EIL host Blythe Brumleve on social: Twitter | LinkedIn | Instagram | TikTok | YouTube