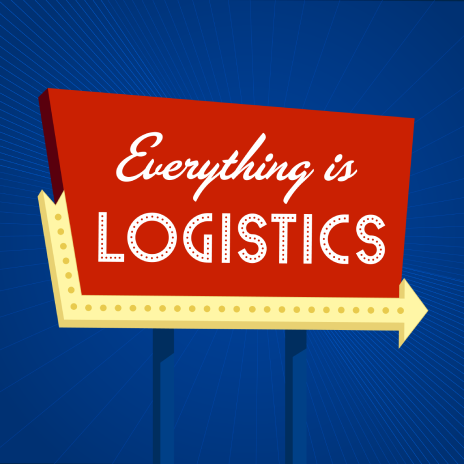 As part of our sponsorship deal with SPI Logistics, we're talking to one of their freight agents every month to get the inside scoop on what the front lines look like in the freight broker world.
This month's interview is with Brad Clarke. His office is located in the Pacific Northwest and doesn't have a website or social media but relies strictly on referrals and personalized outbound emails to become one of the most successful agents at SPI.
If you're a freight broker or freight agent looking to connect with other folks in your shoes, this series is for you, and this conversation with Brad gets us off to a great start.
TIME STAMPS

00:05:17 Cash flow is key in freight.
00:11:34 Adapt and be flexible.
00:13:02 Own customers, flexible hours.
00:19:10 Trust your partners.
00:25:04 Be vigilant and creative.
00:30:01 Network to grow business.
00:39:54 Communicate market conditions to customers.
00:45:50 Start slow, be patient.
00:49:29 Stay informed with newsletters.
———————————————
THANK YOU TO OUR SPONSORS!
At SPI Logistics they have industry-leading technology, systems, and back-office support to help you succeed. Learn more about SPI's freight agent program here. Make sure to let them know we sent you!
Digital Dispatch helps you speak confidently about ROI with a website built for your customers, prospects, and employees. With plans starting as low as $90/month, learn how you can take your website from good to great by visiting Digital Dispatch.
———————————————

ABOUT THE PODCAST:

Everything is Logistics is a podcast for the thinkers in freight. Subscribe to our newsletter to never miss an episode.
Follow EIL host Blythe Brumleve on social: Twitter | LinkedIn| Instagram| TikTok| YouTube