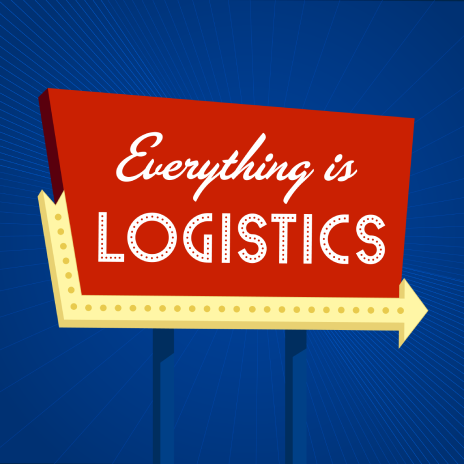 In today's episode, I want to share a rebroadcast of an interview with a man who seems to never sleep–Tim Dooner of Freightwaves. 
While I've been a podcaster since 2014, I didn't start this particular podcast you're listening to now until November of 2020. You see, from a broadcasting perspective, I come from the sports and entertainment world–that was my side gig while working in marketing at an asset-based 3PL full time.  So when I started up a b2b marketing podcast, I wasn't sure if I could let that other part of my personality shine. 
But after following creators like Dooner on his show What the Truck?!?, I quickly learned that it wasn't just ok to show off my personality. It was encouraged.
And that gamble paid off. Just a few months after launching this show, a syndicated version of it was picked up on Freightwaves called Cyberly–now airing live every Thursday at 2pm with those segments from each episode cross-promoted here. It's been such a blessing to become part of the Freightwaves family and the success of the company is because of folks like Dooner. 
So with all that in mind, this interview, while conducted prior to me joining the Freightwaves team and technically a rebroadcast, still shines a bright light on what makes Dooner and his show so special. 
And it all boils down to the power of curiosity. 
Links from the show: