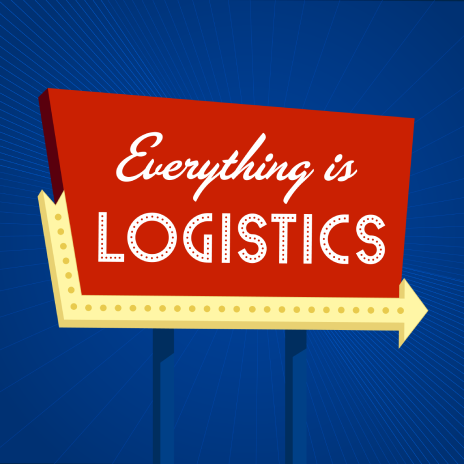 Welcome to the new show name, Everything Is Logistics!
In this episode, I'm breaking down the how's and the why's of this new name change so you know why the hell new podcast show art popped up without warning.
So come take a peek behind the curtain of the rebranding of the Digital Dispatch podcast into Everything is Logistics. We're talking about all the reasonings behind the decision, how you can avoid some of these same mistakes, and what you can expect from the show in the future. 
Correction: I said during this episode that I started the Digital Dispatch podcast in November of 2019 and started Cyberly in 2020. It was actually Nov 2020 for the Digital Dispatch podcast launch and 2021 that Cyberly launched.

Everything is Logistics is hosted by Blythe Brumleve, founder of Digital Dispatch where we help freight companies get online and grow. Check out our top shows to fix your website and fix your marketing. Alternatively, you can search by topic and check out all our past episodes of the podcast—right on our website.