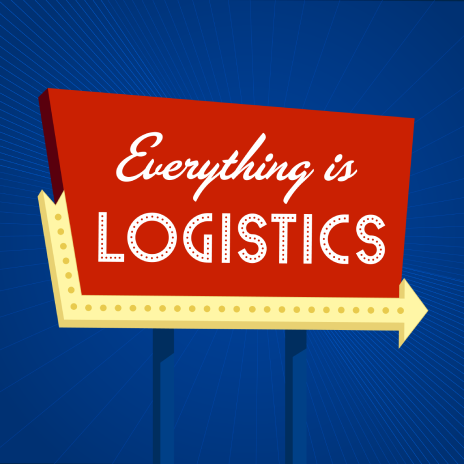 Grace Sharkey is back for another edition of Freight Freinds, where we talk about how we try to spot scams and misinformation online and how you can do it too. We also get into Grace's story on three emerging freight tech trends, our favorite 'logistics of' stories, and finally, our favorite conspiracy theories at the moment.
LINKS
TIMESTAMPS:
How to Spot Scams Online. 0:00
How to know the good news from the bad. 4:47
How to combat clickbait. 10:04
How fake news travels around the world. 15:28
How to filter through the breaking news cycle. 19:23
Support the journalists who do the work. 26:12
Apple's new VR headset. 31:09
How will virtual reality become popular? 35:27
Do you feel that you would end up working too much like they probably already do? 40:21
Are we going to become more experiential as a society? 45:33
Three emerging trends in freight tech 49:38
My Carrier is digitizing the manual processes of the LTL industry and getting rid of BOLs. 54:34
Do you wish there was a central place to pull in all of your social media posts, recruit employees, and give potential customers a glimpse into how 59:59
The logistics of sand and sand theft. 1:05:00
What is the logistics of Hollywood paint? 1:11:34
Humpback whales respond more to the sound of wind than noise from ship engines, despite their similar frequencies. 1:16:03
Store brands vs. private label products. 1:21:35
———————————————
THANK YOU TO OUR SPONSORS!
At SPI Logistics they have industry-leading technology, systems, and back-office support to help you succeed. Learn more about SPI's freight agent program here. Make sure to let them know we sent you!
Digital Dispatch helps you speak confidently about ROI with a website built for your customers, prospects, and employees. With plans starting as low as $90/month, learn how you can take your website from good to great by visiting Digital Dispatch.
———————————————

ABOUT THE PODCAST:

Everything is Logistics is a podcast for the thinkers in freight. Follow the podcast to never miss an episode.
Follow EIL host Blythe Brumleve on social: Twitter | LinkedIn | Instagram | TikTok | YouTube