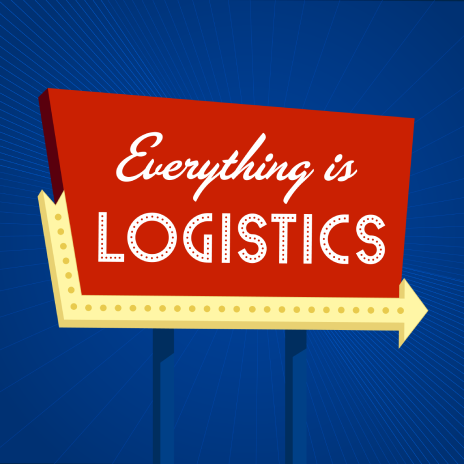 On this episode of Everything Is Logistics, Blythe invites Josh Bouk, the president of TraxTech, to discuss emissions in the transportation industry and how companies can work towards making better buying decisions.
TraxTech was founded in 1996 as a global freight auditor, managing transportation spend across all modes and regions. They currently manage approximately $24 billion in transportation spend. Along the way, the company discovered that the same data used for auditing expenses could be used to verify emissions. They discuss the importance of managing scope three emissions for organizations and how companies can go about doing it.
LINKS: 
TIME STAMPS:

[00:01:34] Managing Emissions with Data.
[00:05:37] Transportation spend management platform.
[00:09:29] ESG culture shift.
[00:11:52] Carbon emissions and scopes.
[00:17:42] SEC requires emissions reporting.
[00:19:25] Carbon Emissions Manager.
[00:23:32] Environmental impact of shipping.
[00:26:24] Carbon accounting and emissions allocation.
[00:30:24] Reducing emissions in transportation.
[00:34:07] Measuring vehicle emissions.
[00:38:00] Brands adopting transparency for ESG.
[00:42:21] Green fuel technology and innovation.
———————————————
THANK YOU TO OUR SPONSORS!
At SPI Logistics they have industry-leading technology, systems, and back-office support to help you succeed. Learn more about SPI's freight agent program here. Make sure to let them know we sent you!
Digital Dispatch helps you speak confidently about ROI with a website built for your customers, prospects, and employees. With plans starting as low as $90/month, learn how you can take your website from good to great by visiting Digital Dispatch.
———————————————

ABOUT THE PODCAST:

Everything is Logistics is a podcast for the thinkers in freight. Subscribe to our newsletter to never miss an episode.
Follow EIL host Blythe Brumleve on social: Twitter | LinkedIn| Instagram| TikTok| YouTube