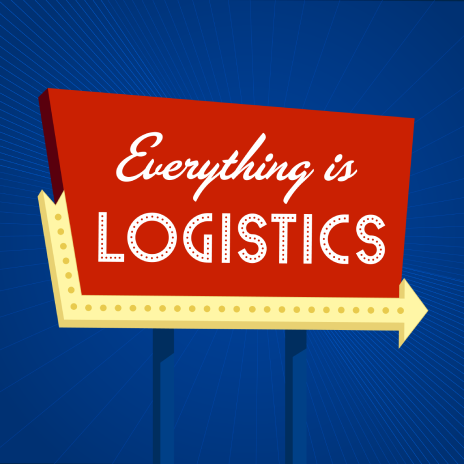 Who wouldn't want to accelerate mundane tasks, spark fresh ideas, and swiftly create content? Tune into our latest podcast episode where we, your hosts Trey Griggs and Blythe Brumleve, peel back the curtain on how ChatGPT and AI technologies are shaping the world of marketing and sales. We chat about the wonders of ChatGPT and Swell AI, and even guide you on creating large language models using your very own data sets. 
Rest assured, the conversation is not all tech. We pivot towards the subject of personal growth and its undeniable role in professional success. Joined by the industrious Kameel Gaines from Rigs On Wheels, we delve into how they use cutting-edge marketing strategies to reach drivers. We underscore the significance of curiosity, asking questions, and taking command of our schedules to make room for learning. 
Ever thought about diversity, equity, and inclusion in the workplace? Eileen Dabrowski, director of learning and development at Reed TMS Logistics, joins us to share her enlightening thoughts on these momentous topics. We also spin the conversation towards alternative content avenues for marketing and sales professionals and the untapped potential of podcast sponsorships. Rounding off the discussion, we chat with David Hoppens and Mike Mikulik on the latest in the brokerage world,  starting a podcast, building a brand, and transportation marketing strategies. So gear up for an episode chock-full of valuable insights and practical advice!
———————————————
THANK YOU TO OUR SPONSORS!

Are you experienced in freight sales or already an independent freight agent? Listen to our Freight Agent Trenches interview series powered by SPI Logistics to hear directly from company's agents on how they took the leap and found a home with SPI.
CartonCloud provides easy-to-use Warehouse Management and Transport management software (WMS/ TMS), designed to remove barriers for smaller players in the industry and provide intuitive workflows, data automation, and integrations that allow logistics companies to scale and grow with ease.
Maximize your website's performance and security with Digital Dispatch's web hosting and management.
———————————————

ABOUT THE PODCAST:

Everything is Logistics is a podcast for the thinkers in freight. Follow the podcast to never miss an episode.
Follow EIL host Blythe Brumleve on social: LinkedIn | TikTok | YouTube…