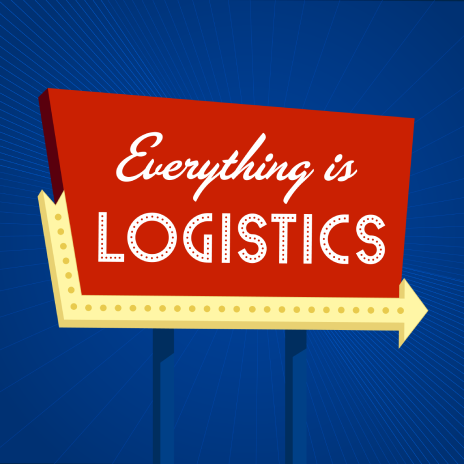 On this episode of Everything is Logistics, host Blythe Brumlve welcomes Martin Lew, CEO of Commtrex, to discuss the future of rail logistics.
Martin's background as a former commodity trader at JP Morgan gives insight into the relationship between logistics and finance due to his experience trading physical and financial coal and navigating cap and trade programs with clients.
The conversation highlights the challenges and opportunities facing the rail industry, from infrastructure investments to technology advancements and the importance of collaboration between logistics and finance professionals.
LINKS: 
TIMESTAMPS:

[02:10] Inefficiency in railroad industry.
[00:04:54] Rail Transportation Marketplace.
[00:06:49] Largest shippers reject marketplace.
[00:09:52] Future of rail freight.
[00:13:25] Rail transportation and misconceptions.
[00:17:05] Reducing carbon footprint through rail.
[00:21:23] Volatility in ocean freight.
[00:23:48] Starting a railroad company.
[00:28:03] Shipping by rail basics.
[00:30:18] Shipping in Mexico.
[00:35:45] Translating in supply chain.
[00:39:36] Future of rail logistics.
[00:40:31] Railroads converting truck lanes.
[00:44:26] Rail transportation evolving with data.
[00:49:28] Autonomous rail technology.
[00:53:06] Auto co-pilot for rail.
[00:55:31] Rail industry sustainability efforts.
[00:57:42] Sustainable locomotive technology.
———————————————
THANK YOU TO OUR SPONSORS!
At SPI Logistics they have industry-leading technology, systems, and back-office support to help you succeed. Learn more about SPI's freight agent program here. Make sure to let them know we sent you!
Digital Dispatch helps you speak confidently about ROI with a website built for your customers, prospects, and employees. With plans starting as low as $90/month, learn how you can take your website from good to great by visiting Digital Dispatch.
———————————————

ABOUT THE PODCAST:

Everything is Logistics is a podcast for the thinkers in freight. Subscribe to our newsletter to never miss an episode.
Follow EIL host Blythe Brumleve on social: Twitter | LinkedIn| Instagram| TikTok| YouTube