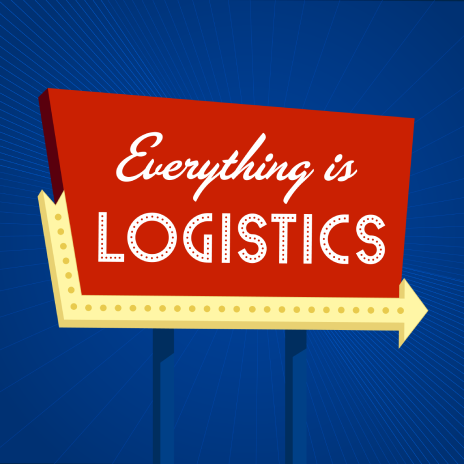 In this episode of Everything is Logistics, Blythe Brumleve interviews Ron Greene, the VP of biz development at Overhaul, about the world of cargo crime. Greene discusses his experience in cargo risk management and how his company works with various industries to mitigate the risk of cargo theft.
They also talk about the importance of establishing risk protocols and recovery systems in case theft does occur. This episode is a must-listen for anyone interested in the fascinating and frustrating world of cargo crime.
LINKS: 
TIME STAMPS: 
[00:02:10] Cargo theft risk protocols.
[00:04:22] In-transit cargo risk management.
[00:08:48] Reducing theft risk by 80%.
[00:12:54] Cargo theft on the rise.
[00:17:00] Cargo crime in Brazil.
[00:22:52] Preventing cargo theft.
[00:23:33] Highly targeted shipments.
[00:29:02] Cargo theft and recovery.
[00:31:23] Cargo criminals and police response.
[00:35:21] Cargo theft around the world.
[00:40:00] Machine learning in risk management.
[00:42:48] Logistics technology start-up.
———————————————
THANK YOU TO OUR SPONSORS!
At SPI Logistics they have industry-leading technology, systems, and back-office support to help you succeed. Learn more about SPI's freight agent program here. Make sure to let them know we sent you!
Digital Dispatch helps you speak confidently about ROI with a website built for your customers, prospects, and employees. With plans starting as low as $90/month, learn how you can take your website from good to great by visiting Digital Dispatch.
———————————————

ABOUT THE PODCAST:

Everything is Logistics is a podcast for the thinkers in freight. Subscribe to our newsletter to never miss an episode.
Follow EIL host Blythe Brumleve on social: Twitter | LinkedIn| Instagram| TikTok| YouTube