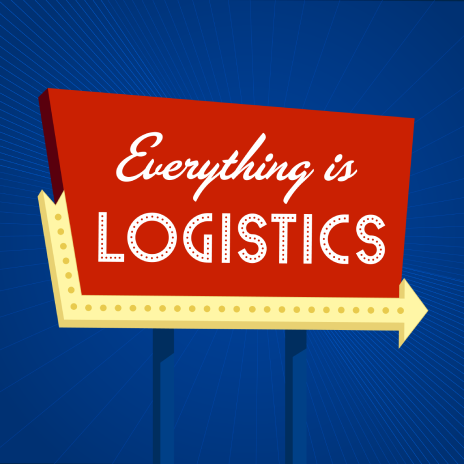 The CEO of Worldwide Logistics Group, Joe Monaghan, joins the show to talk about the evolution of his company as they celebrate their 25th anniversary.
From expanding their first office from New Jersey to Hong Kong, Worldwide Logistics Group now operates in dozens of countries all over the world by helping their clients overcome complex shipping challenges.
In this episode, Joe and Blythe talk about the evolution of his logistics company, how freight moves throughout the world, and trying to make that process a little more efficient each day.
LINKS: 
WHAT YOU'LL LEARN: 
The listener will learn about the services provided by Worldwide Logistics Group, the origin story of the company, its challenges and growth over the past 25 years, its expansion into different regions, and its approach to sales and marketing. The podcast also discusses the challenges of shipping hazardous and food products, the potential benefits of setting up staging or shipping operations in Poland and Mexico, and the importance of having a strong digital presence for businesses.
TIMESTAMPS:
[00:00:55] Worldwide Logistics Group's Services.
[00:04:48] Starting a new company.
[00:07:30] Global expansion of company.
[00:13:56] Shipping challenges.
[00:14:37] Food safety in warehouses.
[00:18:15] International expansion and logistics.
[00:23:37] Warehouse management in Europe.
[00:27:15] Worldwide's Expansion Plans.
———————————————
THANK YOU TO OUR SPONSORS!
At SPI Logistics they have industry-leading technology, systems, and back-office support to help you succeed. Learn more about SPI's freight agent program here. Make sure to let them know we sent you!
Digital Dispatch helps you speak confidently about ROI with a website built for your customers, prospects, and employees. With plans starting as low as $90/month, learn how you can take your website from good to great by visiting Digital Dispatch.
———————————————

ABOUT THE PODCAST:

Everything is Logistics is a podcast for the thinkers in freight. Follow the podcast to never miss an episode.
Follow EIL host Blythe Brumleve on social: Twitter | LinkedIn | Instagram | TikTok | YouTube