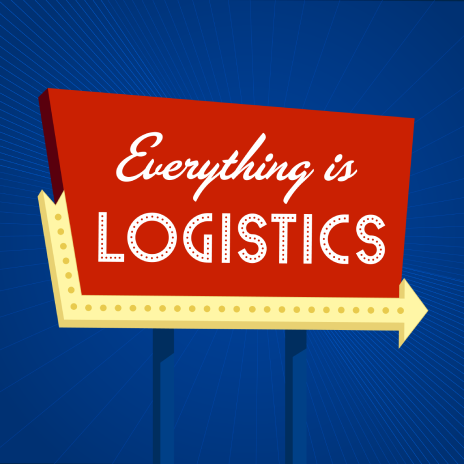 In this episode of Everything is Logistics, host Blythe Brumleve interviews Stephanie Cannon, SVP at Pitney Bowes, about her background in logistics and how she fell in love with the industry.
Cannon shares that she started as an industrial engineer in college and landed her first co-op job with UPS, which ultimately led to a full-time job offer and participation in their management trainee program. She discusses the importance of understanding all facets of a logistics company and the value of hands-on experience.
LINKS: 
WHAT YOU'LL LEARN:

The listener will learn about various topics related to logistics, including the speaker's experience working at UPS, challenges of logistics operations in different countries, Pitney Bowes' different business divisions and innovations, the use of robotics in warehouse systems, and Pitney Bowes' efforts to improve worker engagement and retention through automation.
TIMESTAMPS: 
[00:01:52] UPS management trainee program.
[00:05:27] International logistics operations.
[00:07:23] Pitney Bowes' global e-commerce.
[00:10:46] Workforce optimization.
[00:14:09] Consultative parcel shipping solutions.
[00:17:19] Flexible automation in warehouses.
[00:20:41] Employee involvement in automation.
[00:24:20] Monotonous jobs and robotics.
[00:27:18] Robotics in Warehouses.
[00:33:02] Parcel Shipping Index.
[00:33:52] E-commerce innovation and automation.
———————————————
THANK YOU TO OUR SPONSORS!
At SPI Logistics they have industry-leading technology, systems, and back-office support to help you succeed. Learn more about SPI's freight agent program here. Make sure to let them know we sent you!
Digital Dispatch helps you speak confidently about ROI with a website built for your customers, prospects, and employees. With plans starting as low as $90/month, learn how you can take your website from good to great by visiting Digital Dispatch.
———————————————

ABOUT THE PODCAST:

Everything is Logistics is a podcast for the thinkers in freight. Follow the podcast to never miss an episode.
Follow EIL host Blythe Brumleve on social: Twitter | LinkedIn | Instagram | TikTok | YouTube