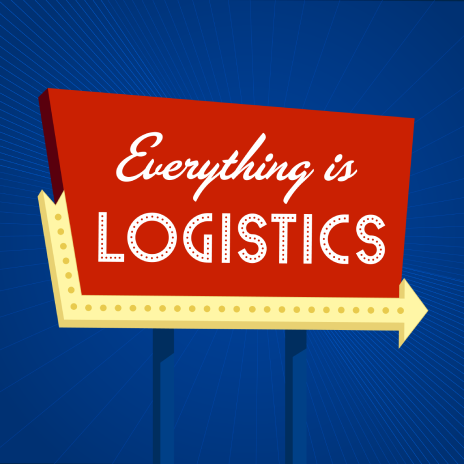 In this episode of "Everything is Logistics," host Blythe Brumleve interviews Derek Szopa, CEO of CloudSort, about the middle mile in logistics. They discuss Szopa's background in the Marine Corps and how it has helped shape his career in the corporate world. Szopa emphasizes the importance of being resourceful with limited resources, which is a key aspect of small-unit leadership in the military. The conversation highlights the need for more attention and innovation in the middle mile of logistics, which often goes overlooked in discussions of the first and last mile.
LINKS:
TIMESTAMPS:
[00:00:20] The Middle Mile
[00:09:37] Inadequacy of legacy systems
[00:12:05] Clouds and logistics
[00:16:10] Moving work to greatest value
[00:20:05] CloudSort and ecosystem
[00:27:14] AI and Complex Nodes
[00:27:57] AI technology advancements
[00:32:33] Optimizing logistics for the environment
———————————————
THANK YOU TO OUR SPONSORS!
At SPI Logistics they have industry-leading technology, systems, and back-office support to help you succeed. Learn more about SPI's freight agent program here. Make sure to let them know we sent you!
Digital Dispatch helps you speak confidently about ROI with a website built for your customers, prospects, and employees. With plans starting as low as $90/month, learn how you can take your website from good to great by visiting Digital Dispatch.
———————————————

ABOUT THE PODCAST:

Everything is Logistics is a podcast for the thinkers in freight. Subscribe to our newsletter to never miss an episode.
Follow EIL host Blythe Brumleve on social: Twitter | LinkedIn| Instagram| TikTok| YouTube