Products + Services + Resources
Your Back-Pocket CMO
Solutions for the busy so you can take advantage of our experience with built-in best practices.
Website Hosting & Maintenance

Worry-free infrastructure to keep your site running optimally with 99% uptime, performance scans, security monitoring, analytics, and more.

Website Design & Development

Website design and development built with brand marketing in mind on a platform that grows as you grow.

On-Going Marketing Strategy

Videos, podcasts, blogs, and resources to help you market your company, better.
Flexible solutions to fit your needs
On-Going Web Services
Most logistics companies don't have the luxury of a web and marketing department. That's where Digital Dispatch comes in to help.
"Done for you" approach where our team manages the project end-to-end thus freeing up your time to focus on what you do best.

"Done with you" approach where our team can handle specific tasks along with an internal team tackling what you see fit.

Ongoing consulting and strategy sessions to ensure your goals are being prioritized and conveyed through your digital experiences.
Reverse engineering your goals.
Pricing + Package Perks
While our DIY Shop is great for businesses just starting out, for those who need a little more hand-holding, our Consulting Packages start at $3k per month while our Custom Services packages start at $15k per project with flexibility to grow as your company grows.
Our packages can include any or all of the following: website design, development, hosting, worry-free site/security updates, content marketing planning, video/audio editing, content distribution, lead generation, analytics, SEO, and overall digital marketing consulting.
More perks:
You'll take advantage of utilizing one team for your outsourced website and marketing needs.
Each project is backed by our 100% satisfaction guarantee.
Bonus Ongoing Training: We provide tools and course training to keep you ahead of industry benchmarks.
The first step towards cohesive digital strategy
Book Your Assessment
Initial consulting calls are always free to see if we're a good match. During this call we'll discuss:
Your struggle areas and desired goals.
Help to discover hidden gems and low-hanging fruit opportunities.
Ideas and inspiration from inside and outside of the logistics industry.
After the call and if appropriate, we'll send over a proposal with a few package options. Each package contains one set price covering the entire project. No need to worry about hidden scope creep fees.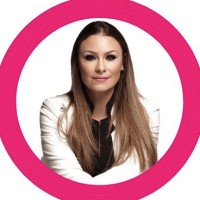 Sheri R. Hinish
Owner and Influencer at Supply Chain Queen
I highly recommend Blythe! She helped me launch my new site and integrated comms strategy, which was a tedious project I put off for YEARS! Blythe was always super organized, professional, pushed me to look around the corner in the design architecture, and on time with deliverables. Every interaction with her exemplified her great understanding of brand strategy and strategic marketing. If you're considering Blythe for a role or her services, move quickly. She's a gem and knows her stuff. The line is wrapped around the building folks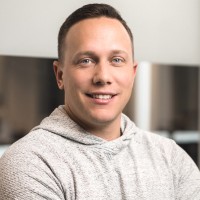 Brian Mann
Chief Executive Officer at Armstrong Transport Group
Blythe has been a tremendous powerhouse for the marketing in logistics and has been a voice of power with refreshing tactics and education. Watching her grow from our days working together to her education style of marketing has been truly inspiring to watch and listen to. My Company is proud to have had the opportunity to get direction and validation for our marketing campaign through media, video and material. Listening to her podcast and hearing her many ways on the direction of logistics is refreshing. If you want experience logistics ideas from someone with incredible knowledge, you have come to the right person.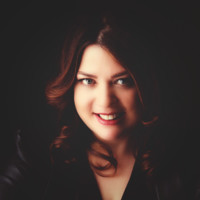 Kristy Knichel
President & Owner of Knichel Logistics
Blythe is an absolute joy to work with. Her passion and enthusiasm for sharing her marketing/communications expertise and transportation knowledge is so refreshing – it makes her somebody who you truly can't wait to collaborate with. As another woman who has been in this industry for quite some time, I knew immediately that Blythe was a rare talent. You would be doing yourself a disservice if you passed up the opportunity to team up with Blythe. She is amazing.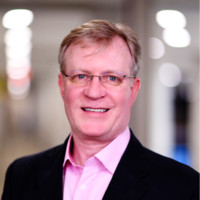 Tom Augenthaler
B2B Influencer Marketing Advisor
Blythe is an incredibly gifted digital marketer and all-around go-to professional. She's a joy to work with and brings a sense of humor to any project she's involved with. She's been a critical help to me for what I could not do alone - step back and get a clear assessment of my marketing strategy, website plan, and copy. I would absolutely recommend her for your business website needs.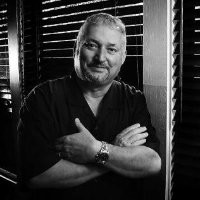 Al Steele
Chief Operating Officer at Hickory Transportation
Blythe is a detail-oriented manager who I never have to worry about micro managing. When something is asked or expected of her, she delivers 110%.

Rick Larkin
President at BCB Transport, LLC
Blythe has been amazing in helping us with our Digital News and with our website. Heck, She is so much more than all of that. She is not afraid to share ways that will make you better!