The only independent report to know if you're marketing is on the right track
Using a variety of tools from our marketing suite, we'll audit your website to create a Scouting Report that covers a multitude of touchpoints from both a technical and creative lens.
After the audit is completed, we'll combine the information gathered to craft a customized content marketing plan built for success. In these reports, we'll be able to give insight into how users coming to your website, which platforms are the most beneficial, what ad/keyword strategies your competitors are using, and ultimately how users are interacting with the goals on your site. e.g. social media follows, demos booked, calls scheduled, etc…
This report, backed by data, can then be used by your team to solidify an actionable plan where you can take both your website and content marketing to the next level.
YOUR SCOUTING REPORT INCLUDES:
Multi-page report generated after a deep dive into your website metrics where we can brainstorm content planning and missed opportunities.
Full site technical audit to measure speed, security, and optimization wins.
What social media accounts you should (and shouldn't) be focusing on.
What types of organic (unpaid) content is performing the best on your website and social channels.
What organic keywords (SEO)are low-hanging fruit you can take advantage of quickly.
Making sure your website analytics and pixels are integrated correctly and clean data is being captured.
High-level Content Marketing plan with topic focus, strategy, and categories.
Auditing the visitor flow and how it translates to your business goals.
Google Drive folder with all of your reporting and data backups.
Hour-long strategy call to review the report, key findings, and answer any questions you may have.
Have the confidence to know your efforts aren't being wasted with a second pair of eyes. Hire Digital Dispatch as your back-pocket CMO.
FAQ's
What's all included in the report?
We include insight from Google Analytics, Search Console, SEMrush, and Oribi Analytics. Using data from all of these sources, we create a customized website and content plan.
All of these reports can tell us:

What keywords you're ranking for
Competitor benchmarking
What content is ranking in search engines but isn't generating a high CTR (click-through-rate)
Trackable events such as demo signups, quote requests, social media follows, video plays, contact form submissions, click to call performance, and more.

We also set up filters for known spam/bot sites so the data you're seeing is as accurate as possible.
How quick is the turnaround time?
As soon as your marketing questionnaire is completed, we'll need to install a couple of pieces of web analytics code similar to Google Analytics. When that's done, we'll begin collecting data to complete your report with finalized reports submitted for your review in as little as 7 days after integration.
What do you need from me to get started?
We need a completed marketing questionnaire and integration of two-three items into your website.
For your website integration, we can tackle one of two ways:

You give us temporary DNS/developer access to your website. This allows us to install web analytics code and verify your domain in Google Search Console.
OR we can provide instructions so that your web team can integrate the analytics code + verify domain ownership.
What happens after the report is finalized?
We send over a link to a shared Google Drive folder where it contains your customized Scouting Report along with the data to back up our findings.
We also send over a calendar booking invite so we can review the report in detail over the phone.
After that, you can choose to apply the customized suggestions internally, hire us to do them for you, or hire someone else. Either way, you have an actionable plan to help take your website and digital media to the next level.
Price
100% purchase guarantee

Created by experienced freight pro's

Instant access and on-demand

Get stuff done faster with our proven workflows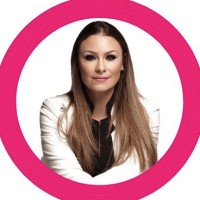 Sheri R. Hinish
Owner and Influencer at Supply Chain Queen
I highly recommend Blythe! She helped me launch my new site and integrated comms strategy, which was a tedious project I put off for YEARS! Blythe was always super organized, professional, pushed me to look around the corner in the design architecture, and on time with deliverables. Every interaction with her exemplified her great understanding of brand strategy and strategic marketing. If you're considering Blythe for a role or her services, move quickly. She's a gem and knows her stuff. The line is wrapped around the building folks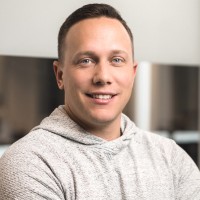 Brian Mann
Chief Executive Officer at Armstrong Transport Group
Blythe has been a tremendous powerhouse for the marketing in logistics and has been a voice of power with refreshing tactics and education. Watching her grow from our days working together to her education style of marketing has been truly inspiring to watch and listen to. My Company is proud to have had the opportunity to get direction and validation for our marketing campaign through media, video and material. Listening to her podcast and hearing her many ways on the direction of logistics is refreshing. If you want experience logistics ideas from someone with incredible knowledge, you have come to the right person.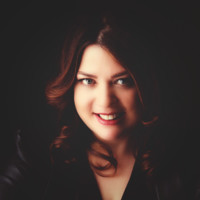 Kristy Knichel
President & Owner of Knichel Logistics
Blythe is an absolute joy to work with. Her passion and enthusiasm for sharing her marketing/communications expertise and transportation knowledge is so refreshing – it makes her somebody who you truly can't wait to collaborate with. As another woman who has been in this industry for quite some time, I knew immediately that Blythe was a rare talent. You would be doing yourself a disservice if you passed up the opportunity to team up with Blythe. She is amazing.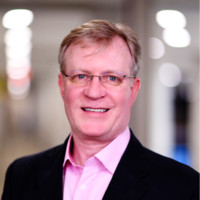 Tom Augenthaler
B2B Influencer Marketing Advisor
Blythe is an incredibly gifted digital marketer and all-around go-to professional. She's a joy to work with and brings a sense of humor to any project she's involved with. She's been a critical help to me for what I could not do alone - step back and get a clear assessment of my marketing strategy, website plan, and copy. I would absolutely recommend her for your business website needs.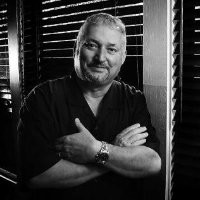 Al Steele
Chief Operating Officer at Hickory Transportation
Blythe is a detail-oriented manager who I never have to worry about micro managing. When something is asked or expected of her, she delivers 110%.

Rick Larkin
President at BCB Transport, LLC
Blythe has been amazing in helping us with our Digital News and with our website. Heck, She is so much more than all of that. She is not afraid to share ways that will make you better!